Garment Personalisation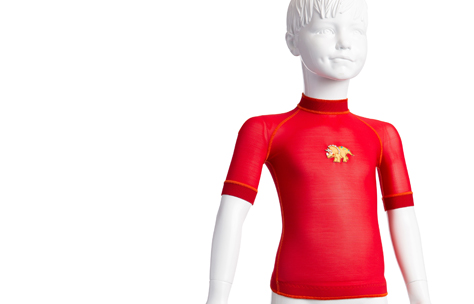 Aiding Compliance - Options, Modifications and Personalisation
Prescribing the garment that is 'just right' means selecting a garment design with any necessary options and modifications that a patient can live and work in.
It is essential that:
The patient can get the garment on and off.
The garment accommodates various skin states (eg newly healed fragile skin).
The garment fits well and provides compression where it is needed.
The patient is willing to wear it.
Jobskin uses unique, scientifically developed open-weave fabrics that with multi-direction stretch, high durability and in a range of colour choices. These fabrics are available in a range of specific gram-tension ratings which allow a garment to made to specific levels of compression. High-quality threads fit for purpose are used which ensure no restriction to garment stretch and are available in a wide range of colours to either complement or contrast with the fabric choice.

Powernet is used for pressure garments for burns, scar management, upper limb/head and neck/torso lymphoedema, and for postural support and correction. Available in a wide range of gram tension weights which provide an unrivalled range of options for compression rates and gradients.

Powertex is used for lower limb lymphoedema, and may be used in place of powernet when additional durability is required. Available in beige or black only. Lining fabrics include soft satin and cotton and can be requested over fragile skin, areas prone to wear, or for comfort. Zippers are routinely lined to ensure skin protection. Mesh fabric is available as an insert in the groin or axilla. Lace fabric is available as an overlay as a cosmetic choice e.g. over bracups in a vest. Motifs are available as an 'add-on' for any garment, most commonly for children. Availability may vary.
Garment selections and modifications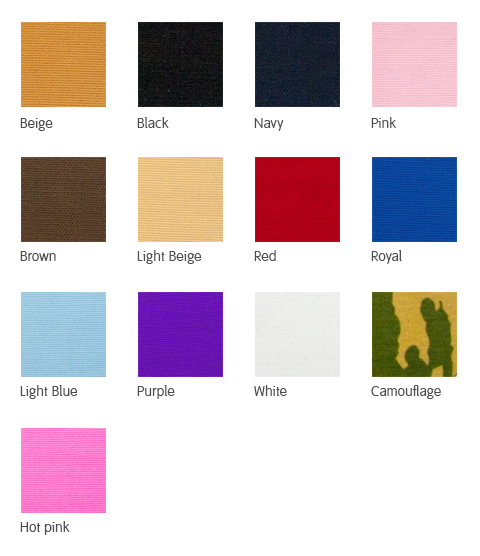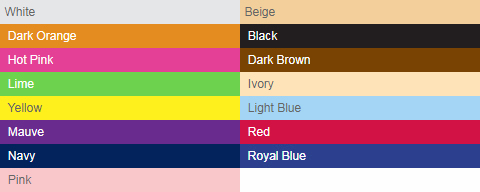 A rainbow option is available made up of a choice of any two colours.
Motifs available for garment personalisation (click image to enlarge)
Trains, Cars, Trucks, Boats
Small motifs suitable for gloves
Flowers & Hearts
Dinosaurs & Monsters
Teddy Bears
Ballet, Fish & Circus
Animals
Bugs & Owls
Dogs & Baby Animals
Smiley Faces & Balls
Miscellaneous
An example of our Personalised Garments