JOBSKIN Ready to Wear Garments
Jobskin Face Masks - New 'Comfort Fit'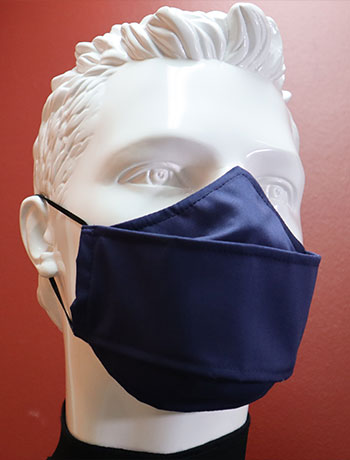 Jobskin face masks are Australian made and designed, using 100% breathable woven cotton fabric. Our masks are curved across the top of the nose to provide a better fit and coverage. The new 'Comfort Fit' design also helps in ease of use and breathability.
Features:
Three layered fabric construction
100% breathable woven cotton fabric
Curved shape to fit snugly and comfortably
Secure fit with elastic ear loops and over nose
Includes an additional 'Comfort Adjuster'
Machine washable
Face masks are recommended to be worn where other social distancing measures are difficult to maintain.
Important: This Jobskin face mask is not intended for use as a surgical mask or N-95 respirator.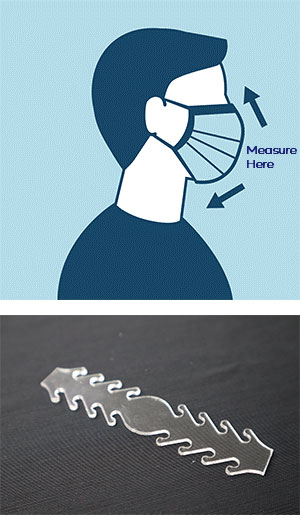 Sizing
The design is one size fits all, we have also included a plastic 'Comfort Adjuster' to allow the elastic to not sit on the ears as well as provide adjustable sizing.
The height across the front of the mask is 15.5cm
Cost
$22.50 each
Delivery
Cost per order - $9 for standard postage or $15 for overnight courier
Original Style Masks
For the customers who prefer previous style of masks, please feel free to contact our customer service team as we still have some legacy stock available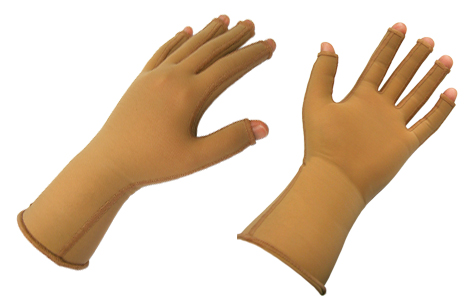 Gloves
Used for scar management, and for reduction and control of oedema in the hand. They can also be used as a functional support alternative to bandages, allowing patients to continue with normal activities of daily living. Jobskin ready-to-wear gloves:
Support and protect skin.
Are fabricated from a soft and smooth powenet for comfort and ease of donning.
Can be used following hand injury to assist in control of oedema post-acute phase.
Can be used as interim care garment while waiting for custom garments to be fitted.
Are simply measured using an easy measuring system.
Order Now
Measuring
Circumferential measurements are taken at the widest part of the hand and at the wrist distal to the styloid.
| | | |
| --- | --- | --- |
| Size | Wrist | Palm |
| Small | 12.8 - 15.3 cm | 16.2 – 19.3 cm |
| Medium | 15.3 – 17.8 cm | 19.3 – 22.3 cm |
| Large | 17.8 – 20.3 cm | 22.3 – 24.8 cm |
| Exra large | 20.3 – 22.8 cm | 24.8 – 28.3 cm |