Meet the team: Stella Shepherd, JOBSKIN Customer Service Representative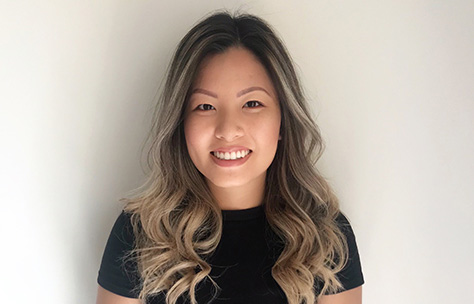 When (and why) did you join Jobskin?
I joined Smith & Nephew in August 2018 before the change-over to Jobskin. The Customer Service role was advertised as a 9 month maternity leave position but was then offered to me full time in May 2019 which I was ecstatic about as I felt the company and the role was perfect for me.
What is your favourite part of your current role?
Being customer service and the first point of contact, we get to speak directly to the therapists at the hospital and even sometimes speak to the patient themselves. My favourite part of my role – or, the most rewarding part of my role is being able to hear/liaise with the therapists and their patients about the great work the whole team at Jobskin put in. I love hearing feedback about how a garment fits like a glove or how much a garment has improved their day-to-day life - it is such a great feeling.
If you could do any other role in the factory, what would it be and why?
I don't think I could change my role as I love it so much but if I could learn to sew, I think that would be such a handy talent to have in my back pocket. Being "fun size", I have always found it so difficult to get jeans that fit me. All jeans I own have had to be tailored. So, sewing would come to a huge benefit to my life!
If you could choose one song to play every time you walked into a room for the rest of your life, what would it be?
My feel good song and one you just can't help but to boogie to – Believe By Cher.