Meet the team: Ellen Coyle, Jobskin Designer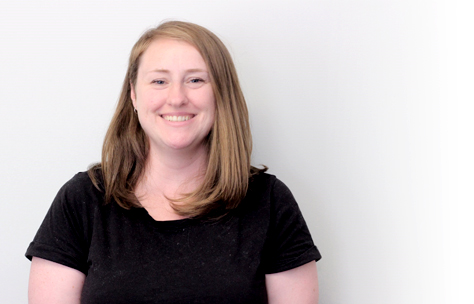 When did you join Jobskin?
I joined Jobskin in 2013, as a Sewing Machinist, after graduating from RMIT. My first year at Smith & Nephew was as a machinist learning how to sew in the opposite way to everything I'd ever been taught (the seams are in a completely different position! The wrong sides of fabric go together instead of the right! How the heck does this waist high fit together?) with an amazing team of incredibly experienced machinists. I then started training in design and split my time between sewing and design, being trained by our senior designer Kathy Cook. While on maternity leave in 2017 I was asked to return as a Designer, and my success in this role is due to the fantastic support I've received from our very experienced team of designers (Annemarie French and Kathy Cook).
What is your favourite part of your current role?
I love every aspect of my job but I would say that my favourite part of the role is the problem solving the fit of the garment with the needs of the patient. Also, the feeling you get when you get perfect fit stories from the therapist.
Describe the most memorable garment you have worked on so far?
I recently worked on a face mask for a lymphoedema patient with very asymmetrical facial features; we spent some time trying to create a garment that accommodated the differences in fit from one side of the face to the other. We managed to get a really great fit with minimal adjustments in the first garment which was an achievement.
If you could choose one song to play every time you walked into a room for the rest of your life, what would it be?
There are many songs that I could choose from but I would pick the theme from "Rocky" to reflect my level of motivation when I walk into work in the morning – let's do this!