Exciting announcements for 2023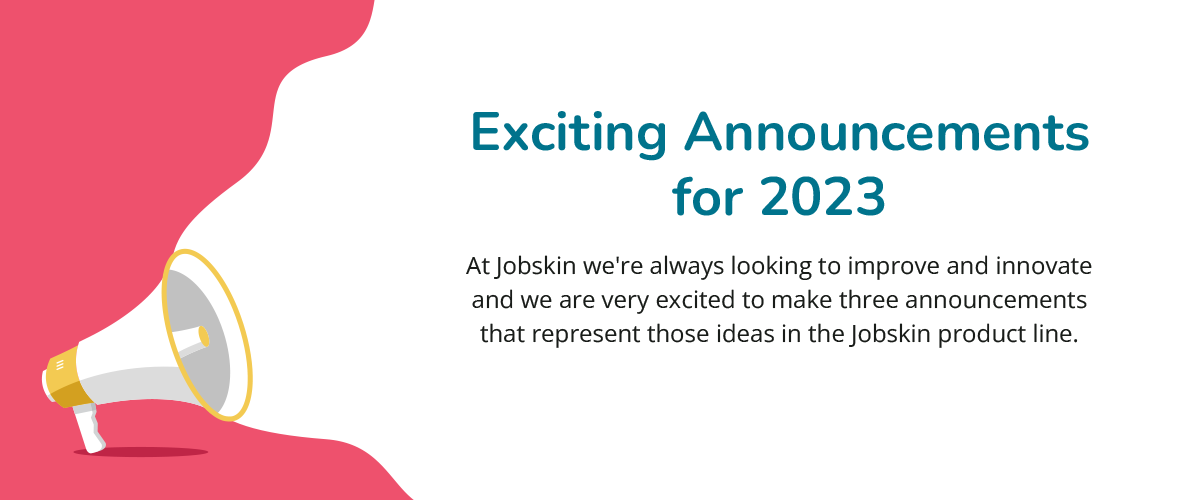 To our valued clinicians,
The team here at Jobskin wishes you all a Happy New Year!
We hope you had a wonderful Festive season with Family and Friends, and we are looking Forward to continuing our partnership with you in the coming year to provide better compression garment solutions for your patients.
At Jobskin we're always looking to improve and innovate and we are very excited to make three announcements that represent those ideas in the Jobskin product line.
One - Improvements to Standard Garment Design
After a comprehensive review and in the spirit of continuous improvement, we have made the following changes to the standard designs For garments:
All vests will have a 'triangle tab' as standard - this replaces the 'foldover' velcro tab which is bulkier and more visible.
All vests for children under 7 years old, will have satin edging around the neck - this will improve comfort and protect 'young skin'
Seamless soles will be provided as standard for children under 7 years old (For all garments incorporating the Foot) to improve the durability of the garment, as the sole is double-layered
The elastic on garments will now be stitched under the fabric of the garment, rather than beyond the Fabric. As well as streamlining the appearance of the garment this prolongs the life of the elastic as well.
Elastic turtlenecks will have a 'sideways' velcro tab as standard, rather than a 'foldover' velcro tab which improves comfort, reduces bulk and therefore, doesn't impede range of movement.
All of these improvements are being added at no additional charge and will be introduced from Januany 16th 2023.
In addition, we are
Changing the name of 'Panty Girdles' to 'Bike Shorts' - a rather more user-Friendly term!,
and
We have introduced the Capri/Footless Tights option for waist-highs which will be at a lower cost than waist-high tights.
Two - Ready to Wear Gloves, now in Black!
We are also very excited to announce that our ready-to-wear gloves (S, M, L, XL) will now also be available in BLACK, which we know is going to be a very popular option.
Three - Garment donning and doffing
And our last announcement, is that we have reviewed the options that we provide to help your clients get garments on and off
Based on your feedback, we have changed the design of our satin donners - the upper limb donners are now the same design as the lower limbs, making them shorter and easier to remove, and we have expanded the sizing range to accommodate all shapes and sizes, these will be gradually phased in.
The satin donners will be provided Free-of-charge for appropriate first garments, however, if you require additional satin donners, they can now be ordered for a small charge.
And lastly, in response to queries regarding the most appropriate donning aid (where the satin donner will not suffice), we have tested a range of donning aids in the marketplace and would recommend the Sigvaris Doff'n'Donner. This donning aid, as the name suggests, assists with taking a garment off as well as putting it on, and protects the integrity of the Powernet. These can be purchased through Jobskin at a reasonable cost, or if you prefer, can be ordered through an Aids/Equipment supplier.
As always we look forward to working with you for 2023 and wish you all the best in the coming year.
Kind Regards,
Adam Ho
Managing Director